Storia
The Fogliarina was founded as a Sporting Association in 1984 at Riccio near Civitella Val di Chiana, Arezzo adopting the name of the farm "Fogliarina".
Members were friends who shared a passion for horses and their welfare.
Sheena Conant Tanganelli is the president, 3rd level FISE Italian instructor and British Horse Society Intermediate Teacher.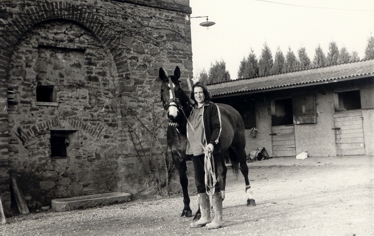 Sheena arrived in Italy in 1971 as a student in Florence and continued to ride as she had always done since birth in England while she carried on her studies at the Academy of Art in Florence.
At the early age of 4 years old she took part in fox- hunting and various Pony Club activities with the Woodland Pytchley Hunt (rallies, stages, yearly pony club camps) developing lots of experience with many different horses and ponies until 17 years old, when having finished boarding school with all the various diplomas acquired ,she went to study in Florence.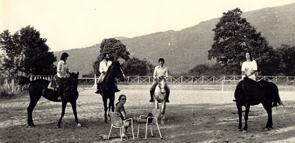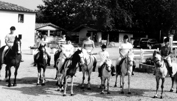 In 1977 Sheena decided to take the necessary exams to become a British Horse Society Asssistant Instructor in England and consequently after a year of work once again in Italy at Rendola Riding Figline Valdarno ,returned to England to take the next exam to become Intermediate Teacher (BHSIT). With this new qualification she was appointed by the then President of the renowned Club Ippico Aretino and hired as their instructor in 1979. There in Arezzo she worked the young horses of the adjoining stud farm of Count Lapo Mazzei . She continued to teach and practise all the olympic equestrian disciplines and later competed with them in show jumping and eventing with her future husband Loris Tanganelli.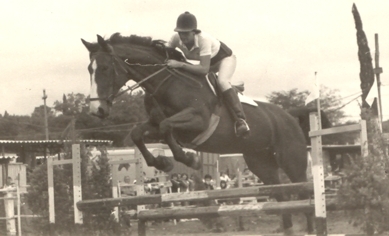 Later on in 1983 they imported from Wales their first 8 welsh ponies which had a huge success with children and young people as they could be more at ease riding a pony in proportion to them. History of 20 years earlier in Britain was repeating itself as children in Italy began to grow up with their ponies. When they moved to the Riccio location in 1983 they joined the Italian Equestrian Federation becoming affiliated in 1984 and consequently founded the Fogliarina Equestrian Association.